The scene of any traffic accident is chaotic. Cars are backed up, debris is in the road, and police and rescue workers must often cordon off the area to assist victims and determine what happened. After an accident, the insurance companies for the drivers involved will send investigators to the scene as soon as possible. Although these investigators will gather facts and evidence to ascertain the order of events, who is at fault, etc., their unspoken goal is to minimize the amount the insurance companies have to pay out on potential claims. For this reason, it is crucial to hire an attorney after a
motor vehicle accident
. Your attorneys and their team will conduct an independent investigation of the accident on your behalf, with key steps including:
1. Documentar la escena
One of the reasons it is so important to contact a motor vehicle accident lawyer sooner rather than later is the fact that the scene of the accident won't remain the same for long. The damaged vehicles will be removed, debris will be cleaned up, and damage to the road, guardrails, and other structures will be repaired.
Your legal team
or its investigators will visit the accident site as soon as possible to take photos, capture video, and gather physical evidence. This includes:
Daños en los vehículos implicados en el accidente
La posición de los vehículos tras el choque
Marcas de derrape y otros daños en la superficie de la carretera
El trazado de la carretera o la intersección donde se produjo el accidente
All of these details may support your claim. Your attorneys and other professionals involved in the investigation will be thorough in documenting and collecting evidence at the scene. Taking photos of the damage yourself on your cell phone is always helpful as well.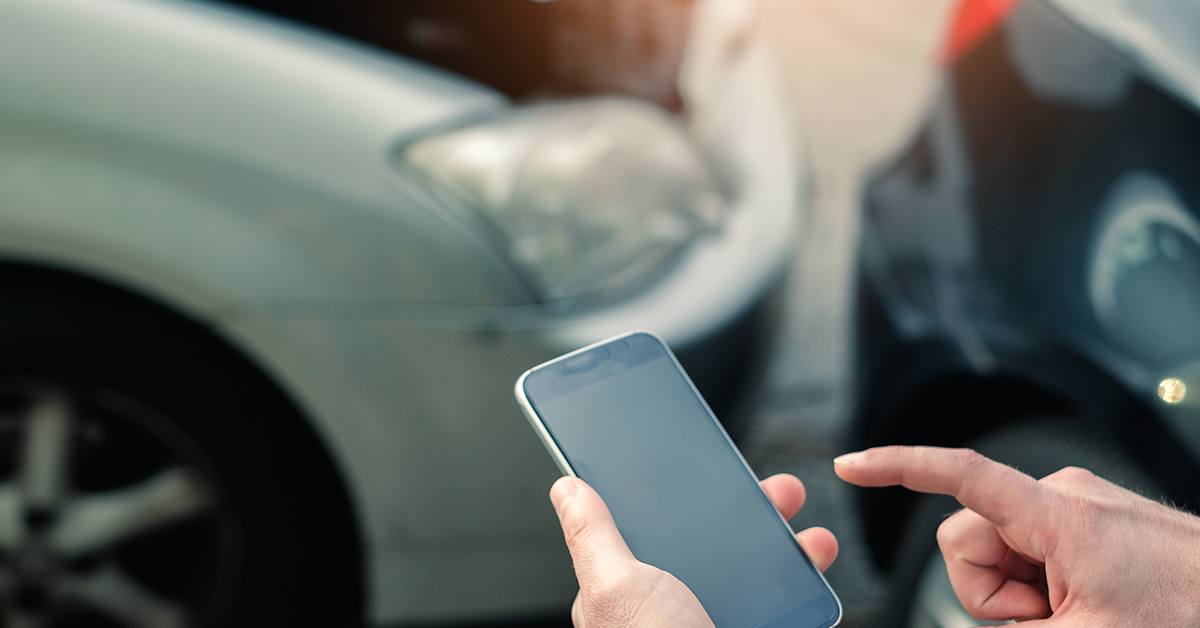 2. Entrevistar a los testigos
Eyewitness testimony can help corroborate your claim against the driver who was at fault for the accident. You may have been able to speak to witnesses at the scene. If so, be sure to get their contact information. If not, your lawyers will review the police report and other records to identify individuals who may have seen what happened. Your lawyers will ask each witness not only what they saw but where they were standing, what the conditions were like at the accident scene, and more. Witness accounts can support your claim and may help to counter possible defense arguments from the at-fault driver's insurance company.
3. Adquisición y revisión de documentos
One of the most important documents in building your motor vehicle accident claim is the police report. The report will contain critical information such as:
El lugar exacto del accidente
La hora aproximada en que se produjo el accidente
Los nombres y la información de contacto de todos los conductores
Información sobre el seguro para todos los conductores
La naturaleza de los daños en los vehículos
Notas sobre el tiempo, la visibilidad y otras condiciones en el lugar de los hechos
Declaraciones de los implicados
Declaraciones de testigos e información de contacto
In addition to obtaining a copy of the police report, your lawyers will also review other documents such as your medical records, bills you have received, and your auto insurance policy. Your attorneys can advise you of coverage you have through your own insurer while also reviewing the other driver's policy to advise you of your legal options. Some motor vehicle accidents involve more investigation and paperwork than others.
Truck accidents
, for example, are generally investigated by federal authorities and often involve multiple defendants and multiple insurance companies. In complex cases like these, it is imperative to hire an experienced attorney to investigate the crash and represent your interests.
4. Investigación de los vehículos
Although the police report will likely include notes on the damage the vehicles sustained in the accident, there is no substitute for a knowledgeable, hands-on examination. Your legal team's investigators will thoroughly check the vehicles and document the damage. They will then compare their findings to the accident report and other documents to determine what happened in the accident and who may be at fault. Sometimes investigation of the vehicles may turn up evidence of a
defective part or component
that may have played a role in the accident. If this is the case, your lawyers can take action on your behalf against the manufacturer and other liable parties.
5. Contratación de expertos
Your attorneys may enlist expert witnesses to assist with the investigation of your motor vehicle accident claim. Testimony from experts might play a crucial role in multiple aspects of your case, from determining causation and liability for the accident to understanding your injuries and the compensation you may be able to recover. Not every motor vehicle accident claim will require the assistance of expert witnesses. However, the law firm you choose should have the knowledge, experience, and resources to hire qualified experts as needed for your case.
Póngase en contacto con nuestros abogados de accidentes de tráfico hoy mismo
Ventura Law has earned millions of dollars in
verdicts and settlements
on behalf of clients who have been injured in auto accidents. Our team has extensive experience in cases involving a wide range of vehicles, including cars, trucks, motorcycles, and claims involving
pedestrian and bicycle accident injuries
. Please call
(203) 800-8000
today for a
free consultation
. Ventura Law has offices in Connecticut and New York, and our motor vehicle accident attorneys serve clients throughout the Tri-State area.