The Leader in Accident Cases, Serving Clients in Premises Liability Claims in Danbury, Bridgeport, Hartford, Norwalk, and All of Connecticut and New York
A fundamental principle of United States law is that each of us has an obligation to take reasonable steps to prevent foreseeable harm to others. This is the reason why property owners are legally responsible for accidents that occur on their premises.
Property owners are in the best position to eliminate hazards on their premises, whether the hazard is an unsafe sidewalk, an unlocked swimming pool gate or broken security system, a dog off the leash, or any number of other dangers. When property owners fail to remedy dangerous conditions — or when they create dangerous conditions — the law holds them responsible for injuries that occur as a result.
If you have been seriously injured or lost a loved one in an accident on a dangerous property, the premises liability lawyers at Ventura Law can help. Please call (203) 800-8000 today for a free consultation. Our attorneys serve clients throughout Connecticut, including Danbury, Bridgeport, Hartford, and Norwalk, and in New York.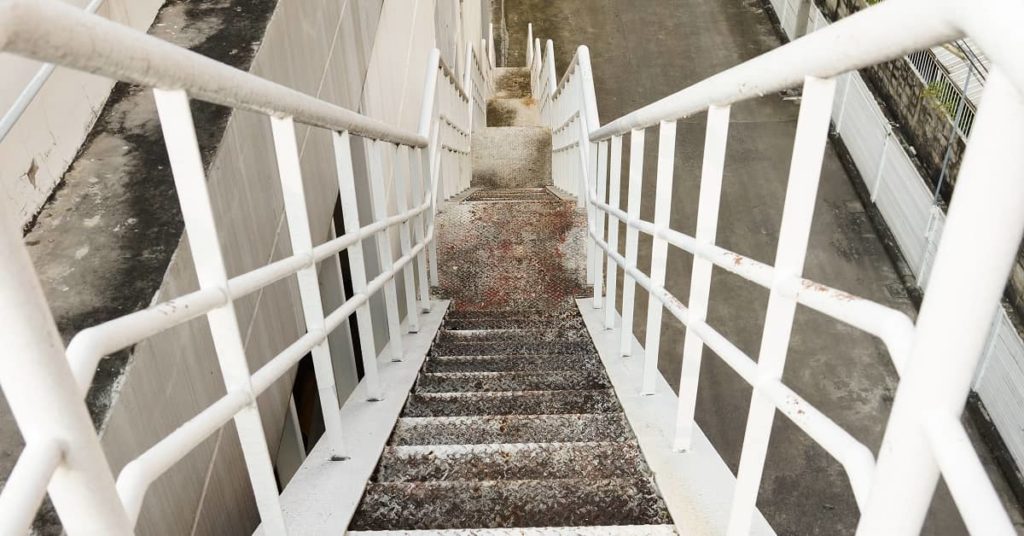 What Is Premises Liability?
Premises liability is the area of personal injury law that deals with the legal responsibilities of property owners to ensure the safety and security of lawful visitors. Liability in these cases applies both to the owner of a property (such as a homeowner, the owner of a commercial property, a government agency, etc.) and, depending on the circumstances, the occupant of a property that is owned by another party.
The latter distinction is crucial in cases involving premises accidents on commercial properties. Oftentimes the business occupying a property (i.e., a commercial tenant) does not own the property. However, the business renting or leasing the space is still responsible for the safety of the premises. As a result, the commercial tenant and/or the owner of the property may be liable if you suffer injury due to negligence on the premises of a business.
The same principle applies in accidents that occur on the premises of a residential property. Depending on the circumstances, the tenant, the owner, or both may be liable for a dangerous condition that caused your injury.
Types of Premises Liability Claims
Property owners and occupants may be liable for a variety of accidents and injuries on premises that they control. Our premises liability lawyers handle claims involving:
Inadequate security. Property owners who fail to provide security in dangerous neighborhoods are liable for reasonably foreseeable physical assaults, sexual abuse, and other crimes that take place on their premises.
Slip and fall accidents. Slip and fall accidents can arise from wet floors, icy sidewalks, damaged floors and stairways, cracked sidewalks, potholes, and inadequately lit areas – basically any location on the premises that presents an unreasonable danger to an unsuspecting visitor. Slip and fall accidents can result in a wide variety of serious injuries.
Trip and fall accidents. Hazards such as loose and frayed carpet, objects carelessly left in a walkway, and more may cause guests to trip, potentially resulting in serious injury.
Stairway accidents. Stairs are subject to many of the same hazards as other types of flooring. You may be injured by slipping on a wet step, tripping over objects left in the stairwell, or poor lighting can make a dangerous condition difficult to see. In addition, handrails may be loose or missing altogether, which also increases the risk of a fall.
Dangerous sidewalks and parking lots. Multiple issues can make a sidewalk or parking lot unsafe for foot traffic. Poor construction of a walkway can present slipping and tripping hazards (e.g., cracked and broken pavement or asphalt, buildup of snow and ice, etc.), or these dangers could arise as a result of negligent maintenance on the part of a property owner or occupant (e.g., lack of timely snow removal, failure to make necessary repairs, etc.).
Falling objects. Property owners can be held liable for injuries sustained as a result of objects that fall and strike visitors on the premises. Objects such as improperly installed light fixtures, items that are poorly stacked on shelves, and even a damaged or negligently constructed ceiling can present a serious risk of harm.
Swimming pool accidents. Safety issues ranging from a slippery pool deck to missing or broken pool railings can cause harm to anyone. However, children are perhaps the population most vulnerable to drownings and other tragic swimming pool accidents. Property owners are legally responsible for keeping swimming pools safe, secure, and supervised. When they fail in this duty, visitors – including children – may be seriously injured or killed.
Construction accidents. Construction sites are dangerous locations, presenting numerous risks for accidental harm — falls, electrocution, unsafe or defective machinery, exposure to harmful chemicals, and being struck by moving construction equipment, to name just a few.
Dog bites. Property owners are often liable without regard to fault when their dog bites or injures another person (a principle known as strict liability).
Elevator and escalator accidents. Defective or poorly maintained escalators and elevators carry a significant risk of serious injury. Visitors may get caught in the doors of an elevator or the moving components of an escalator – sometimes when the machine is moving.
Property owners owe a duty to maintain their premises in reasonably safe condition. You may be entitled to compensation if you are an invitee (such as a customer, a family member or friend, a neighbor, etc.) or licensee (i.e., a person who can lawfully enter the premises for business purposes) and you suffer injury on the property. Even trespassers may have legal options if the property owner intentionally creates a condition that causes injury.
How Do You Prove Premises Liability?
Proving a premises liability claim requires timely investigation. After receiving medical treatment for your injuries, your first priority should be to contact a premises liability lawyer as soon as possible.
An experienced attorney at Ventura Law will review the details of your case and advise you of your options for pursuing compensation. We will send investigators to the property as soon as possible to document the hazardous condition that led to your injuries.
Steps our team can take to build a strong premises liability claim on your behalf include:
Photographing conditions on the property. If you were seriously injured in an accident on someone else's property, you likely didn't have time to take pictures of the scene. Our team can do that for you, but it is important to act quickly; a dangerous condition may be cleaned up or repaired soon after an accident.
Interviewing witnesses. One or more bystanders may have seen you get hurt due to a hazard on the premises. We can identify individuals who saw the accident and ask for their testimony regarding dangerous conditions in the vicinity. If you were able to get the names and contact information for witnesses before seeking treatment for your injuries, we can get additional information from these individuals as well.
Obtaining relevant reports. After any accident on someone else's property, it is important to notify the owner as soon as possible. Our attorneys can request a copy of the accident report, as well as obtain a copy of the police report (if you filed one because you were the victim of a crime) and other documents on your behalf.
Determining who owns the property. Identifying the liable party is crucial for recovering compensation in a premises accident claim. Our lawyers will review property records to ascertain who may be liable for your injuries.
Hiring expert witnesses. Depending on the circumstances, one or more experts can help establish the liability of the property owner for your injuries. For example, if you are injured in a fall caused by a broken handrail, your attorney may retain an engineering expert to assess the construction and condition of the railing. 
Investigation of the premises may reveal that you are not the only person who suffered injury on the property. Prior accidents may be presented as evidence of negligence on the part of the property owner if your injuries are the result of the same danger that harmed someone else.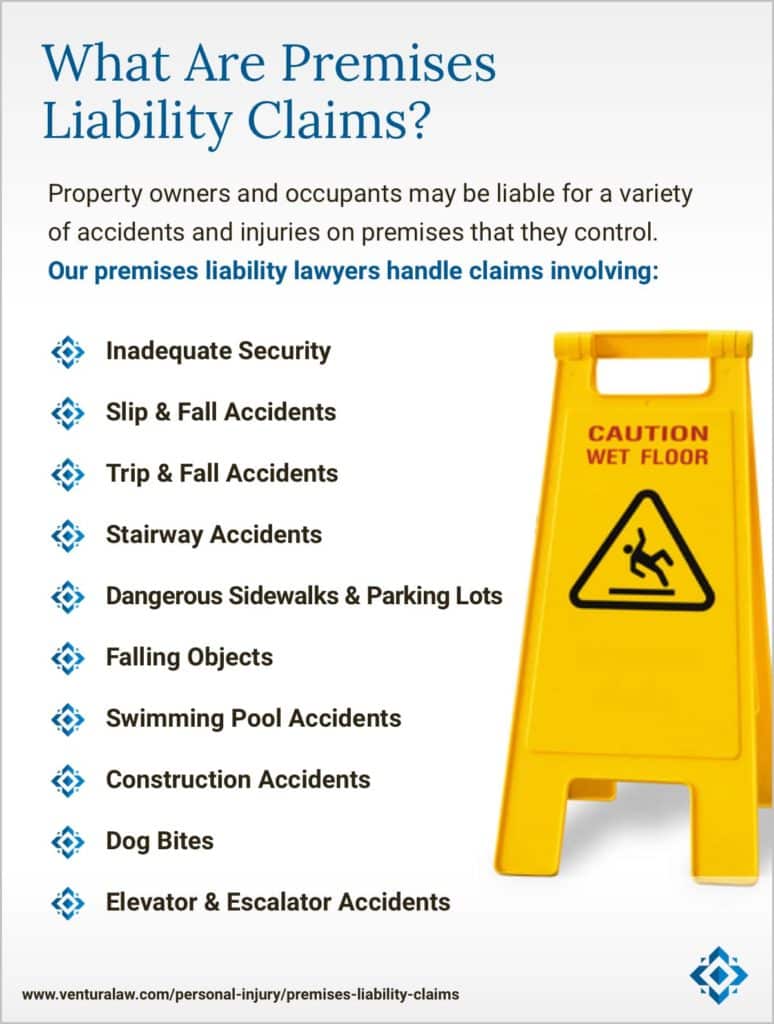 Common Injuries in a Premises Liability Claim
Dangers and defects on a property can cause a wide variety of different injuries. Our premises liability attorneys handle claims involving serious injuries such as:
Concussions and other forms of traumatic brain injury (TBI)
Spinal cord injuries
Bone fractures
Soft tissue injuries
Neck and back injuries
Loss of limb/amputation injuries
Drownings
Some injuries on a dangerous property may prove fatal. If you have lost a loved one, the premises liability lawyers at Ventura Law can pursue a wrongful death claim on behalf of your family.
Damages in a Premises Liability Claim
The damages you and your loved ones may be entitled to recover in a premises liability claim will depend on the specific nature of your losses. Our attorneys will review your medical records, calculate the income you have lost and the earnings you may lose in the future, and consult with experts to assess the full economic and non-economic damages in your case.
You may be entitled to compensation for the following damages in a premises liability claim:
Past and future medical expenses
Lost wages
Lost earning capacity
Out-of-pocket expenses such as the purchase of assistive devices, reimbursement for travel to and from medical appointments, home and vehicle modifications, etc.
Pain and suffering resulting from your injuries 
Emotional anguish
Loss of consortium
Disability
Disfigurement and scarring
In rare instances, punitive damages may be awarded in a premises liability case. This type of compensation is awarded at the discretion of the court if it finds that the defendant acted with extreme disregard for public safety.
Do I Need to File a Premises Liability Lawsuit?
Most premises liability claims are resolved through out-of-court settlements. The insurance company for the at-fault property may offer a settlement that fairly compensates you for your losses, or your attorney may need to negotiate on your behalf for fair compensation.
If you are satisfied with the settlement, you can choose to accept the insurance company's offer. You will not need to file a premises liability lawsuit to recover damages.
However, if the insurance company refuses to offer you a fair settlement, you may need to file a premises liability lawsuit. Our experienced attorneys can represent you in court, presenting compelling evidence and advocating on your behalf for the full compensation you deserve.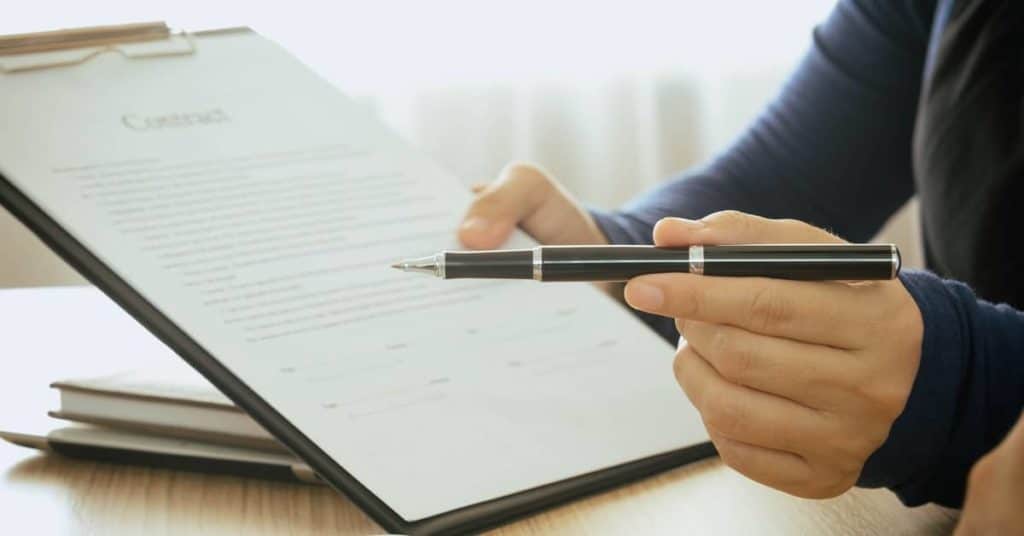 Why Do I Need a Premises Liability Lawyer?
The legal rules applicable to property accident claims are complicated, and there are statutes of limitation that bar late-filed claims. If you or a family member suffered serious injury or if your loved one was killed on business premises, public property, or a neighbor's home or apartment, it is in your best interest to speak to a premises liability attorney as soon as possible.
The premises liability lawyers at Ventura Law can fully explain your legal rights. By contacting and retaining our firm as soon after the accident as possible, we can begin investigating and preparing a successful claim on your behalf. Our team has extensive experience negotiating with property insurance carriers and representing clients in arbitration proceedings and at trial.
Our results in premises liability claims include:
$980,000 awarded at arbitration for a client injured by a falling object on an unsafe property
$680,000 jury verdict for a dog bite injury client
Property accident victims who do not have a strong voice speaking up for them can easily be shortchanged in terms of any settlement, or receive no compensation at all. Our premises liability attorneys can protect your rights and pursue the compensation you deserve.
Contact Our Premises Liability Lawyers Today
If you have been injured on an unsafe property and you suspect negligence on the part of the property owner or occupant, Ventura Law can help you navigate your rights. Our lawyers have extensive experience handling premises liability claims, and we can pursue the compensation you and your family deserve.
Please call (203) 800-8000 today for a free consultation. Our premises liability attorneys serve clients throughout Connecticut from offices in Danbury, Bridgeport, Hartford, and Norwalk, as well as New York.